Something special
To a mountain hut by snowmobile
Luck seems to be on our side, because tonight the sky is clear and despite the frigid temperature the chance to enjoy a starry view during our evening tour by snowmobile to the Montanara mountain hut is very high.

We walk to the car-park of the snowmobiles used to reach the historic mountain huts on the Brenta Dolomites. There we meet a group of friends and a couple of German tourists ready to ascend to the heart of the Brenta Dolomites; it'll take us about twenty minutes.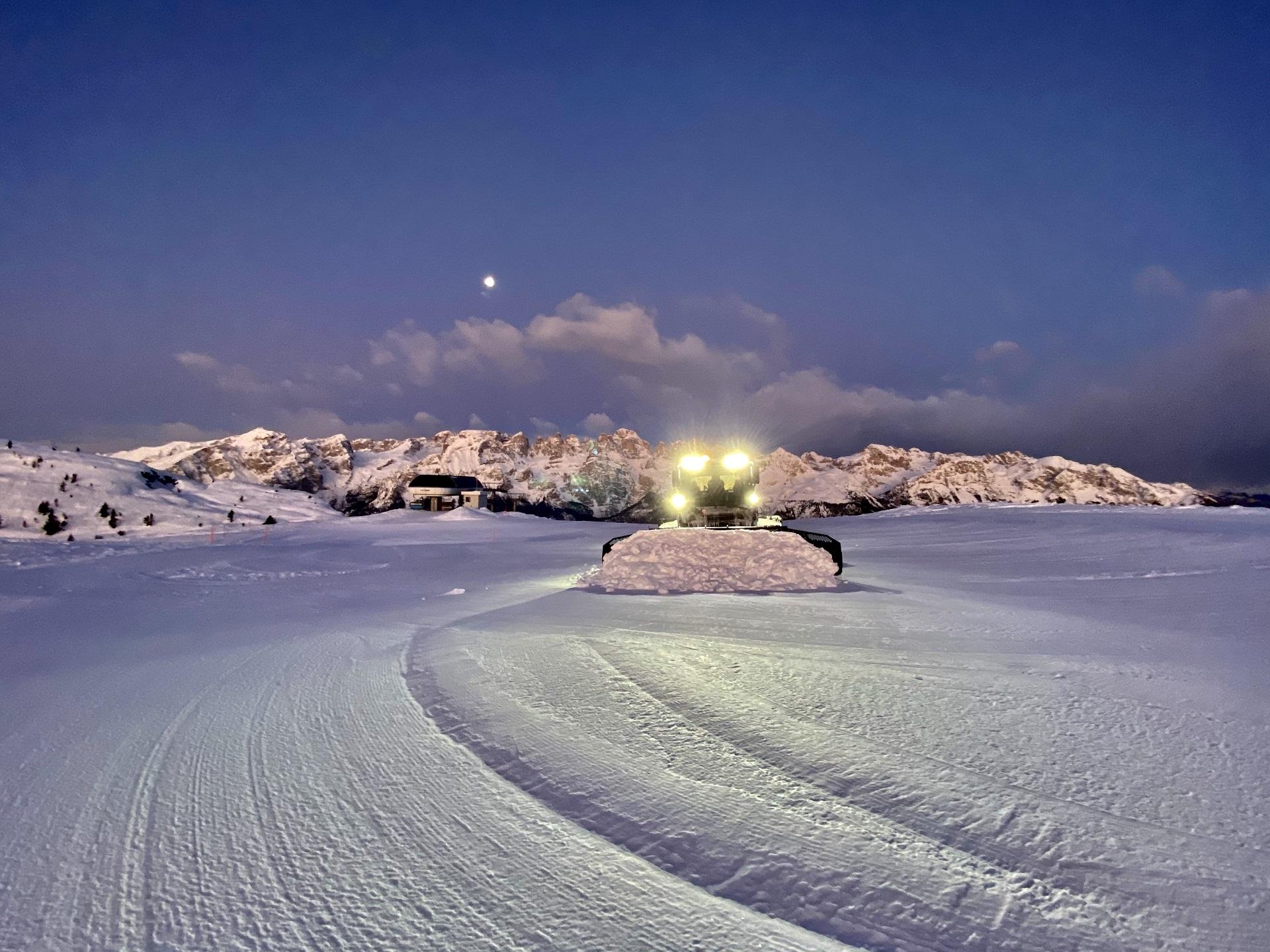 After a while we dive into the enchanted landscape of snowy forest where sometimes we can catch glimpses of the mountains around us and the first Dolomites pinnacles in the moonlight. Once we arrive at La Montanara hut, a breathtaking scenery opens in front of us: the cold and dry air typical of winter nights at high altitude, the silence of the woods, the moon, the snow all around us, the stars and the almost glowing colour of the Dolomites.
We dine together: a platter of cold cuts and cheeses from Trentino, fresh pasta dressed with game sauce and mushrooms, a taste of dumplings, meat to the fire accompanied by flour of Storo, all accompanied by good red wine, and the evening soon becomes memorable.

Just outside the beautiful hut we breathe again the scents and atmosphere that only the mountains at high altitude in winter can give and then we slowly set off to our snowmobile that will take us back to the dawn in the village. ...With images of the forest and the Dolomites in our hearts.
Request information