Winter
Skiing Greats on Paganella
For a long time, this mountain has been a base for the greats of the sport
It doesn't matter whether it's winter or summer, on skis or on a bike, there are sporting greats on Paganella all year round!
Norway Ski Team
Henrik Kristoffersen, Kjetil Jansrud, Leif Kristian Haugen, Sebastian Foss-Solevaag and Lucas Braathen: the five leaders of the strong Norwegian ski team who have a special link with Trentino and Paganella in particular, the official European training base for the Norwegian national Alpine ski team.
These pistes are where they often come to prepare for major competitions, particular the Italian races in December. "I was lucky enough to get to know Andalo by taking part in Alpine Rockfest" explained Svindal "then Paganella became our training base and I was able to appreciate not only the fantastic Olimpionica 2 piste, which has unique technical challenges and a variety of gradients, but also the hospitality and food of the people here in Trentino".
Bode Miller and his Bomber Skis
Bode Miller is one of the family at Paganella, he visits every year to spend a few days in the Brenta Dolomites with friends and family. Since the days when he was captain of the American national ski team alongside Ted Ligety, Bode fell madly in love with Paganella and this passion led him to launch his own brand of "Bomber Skis" on the slopes of the Paganella Ski Area.
Bode first came here in 2006 with the American national team, who chose Andalo as their European training base and for all of them Paganella became their second home. Perfect pistes and outstanding food were key for the American's career; he had an immediate affinity for Paganella as it reminded him of New Hampshire, where he was born, with its forests and beautiful mountain landscapes.
Something every skier dreams of doing is taking on a ski champion on the same terrain. And on Paganella, the resort where Bode is now one of the family, this dream can come true with the "Bomber Experience" event. Indeed, every year for two days, you can take on Bode Miller and his Bomber Skis on the magnificent Olimpionica 1 piste.
Fis European Cup
As well as the great Bode Miller and the training camps of the Norwegian national ski team, there is also the FIS Women's Europa Cup race. Since 2012, the FIS (International Ski Federation) has chosen the slopes of Paganella and the facilities in Andalo to host one or more giant slalom races for this major European circuit.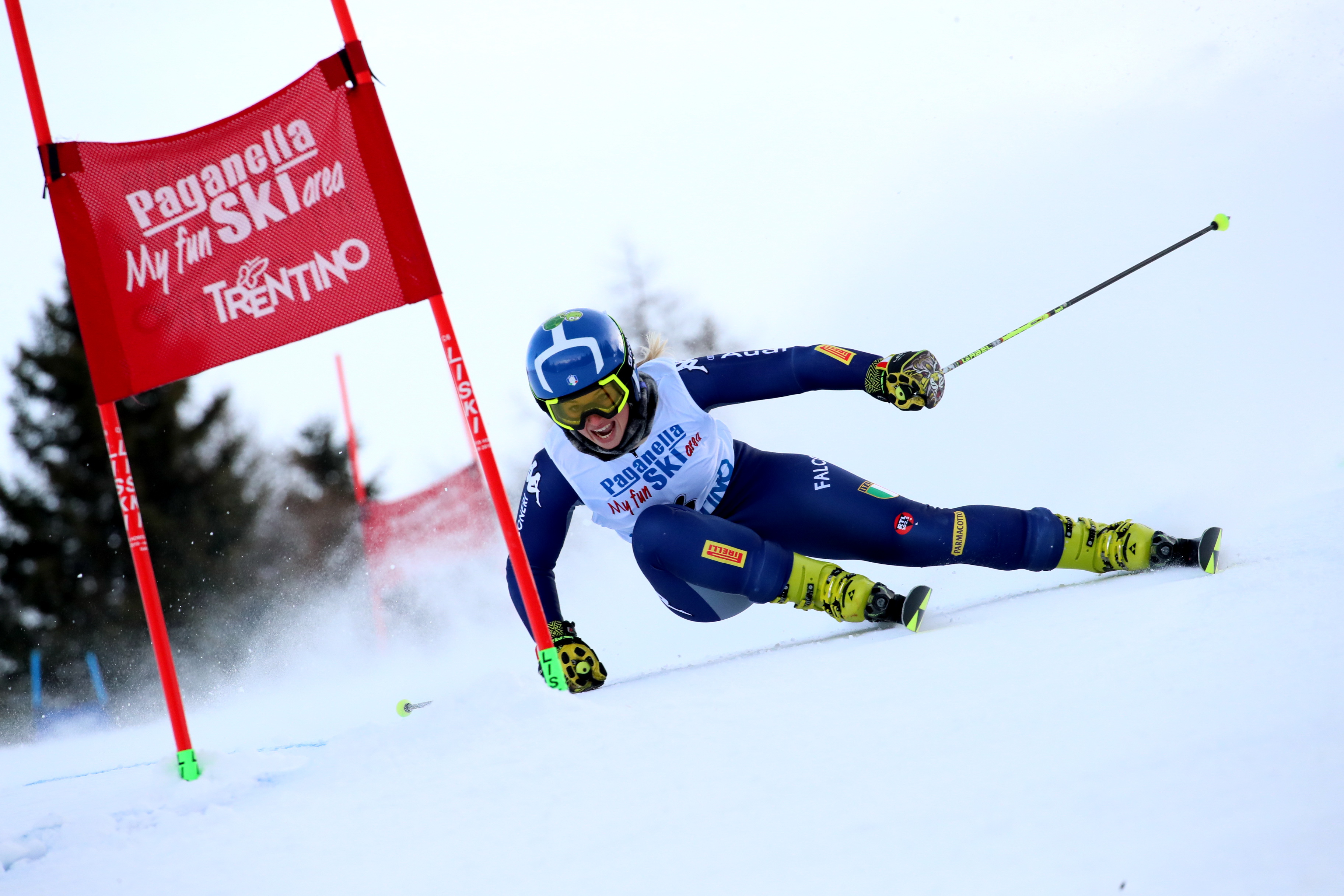 WHAT THEY SAY ABOUT US:
Aksel Lund Svindal, talking about Paganella:



"The pistes are technically perfect and beautifully maintained which are extremely important factors for athletes competing at the highest level. In addition, I am particularly fond of the natural environment here, a special place even for someone like me who has the chance to see many places around the world. Andalo - Paganella Ski is also not far from the motorway between Verona and Austria, which is a big advantage for people like me who travel a lot and can't afford to waste time travelling."
Henrik Kristoffersen knows the pistes of Paganella and says about the Olimpionica 2 piste:



"For me, Andalo is not new, I have visited several times for training, I even got up at 4 in the morning to be able to come to Andalo to train (I was in the Val Gardena for the World Cup)."

Bode Miller explains:



"On Paganella, I found superb pistes for training and some of my favourite food, then there are the views which are the most beautiful I have ever seen!"

Request information