History and culture
ANDALO TELLS ITS STORY
Podcasts
Since last summer, the tour of the Andalo farms has been enriched by a new initiative that is very much appreciated by our guests: a series of podcasts entitled "Curious itineraries" that recount various aspects of the history, traditions and natural environment of the village.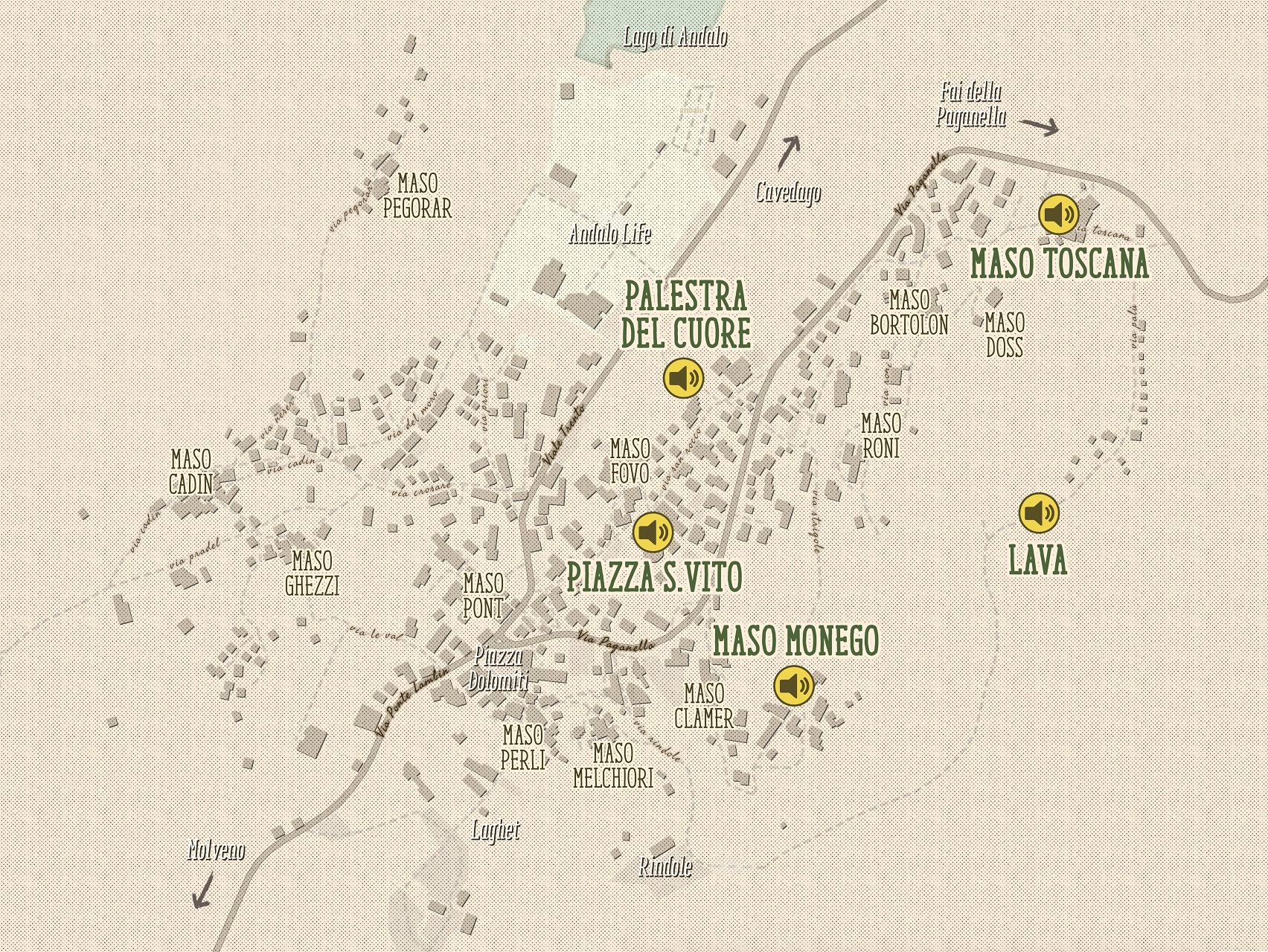 Piazza San Vito - Hundreds of years ago, on the Fovo farm, there was a tree that had a special function:
The Fovo farmstead beech tree>>
Palestra del cuore - In 1623, a charter of rules with 54 norms came into being, which regulated village life and the meetings of the heads of families:
Maso Toscana - The tour of the masi is one of Andalo's best known routes and winds its way through green meadows, crowned by mountains and the village streets...
Maso Monego - Andalo is history, traditions and curiosities, but above all it is a lot of nature. The Brenta Dolomites and the Paganella mountains surround the village, forming a large crown, making the entire natural environment and landscape unique and evocative.
The natural environment and the landscape >>
Lava - Andalo also offers surprises from an archaeological point of view. In 1979, researchers made a surprising discovery and brought to light some archaeological material dating back some 12,000 years.
Request information