Gourmet e relax
Traditional Trentino Food - Our Recommendations
Trentino food is tasty and authentic, based on traditional recipes and the fruits of our land. Trentino is famous for its food, as well as the appeal of its beautiful and wild landscapes.
Here are some traditional dishes, with recipes that are reworkings of the popular classics which you have to try during your holiday in Andalo.
POTATO CAKEThe potato cake, a simple, traditional dish which, like pizza, goes well with anything!
Pride of place
The potatoes, preferably white ones, are first grated and then put into a very hot oven in a copper pan which has been well greased with oil and a pinch of salt (some people also like a spoonful of white flour).
The cake goes well with cold meat, cheese, beans, spring cabbage and a good glass of red wine; the sweet version goes well with jam and, for younger tastes, with Nutella.
TRENTINO STYLE 'STRANGOLAPRETI'
Strangolapreti are like gnocchi, dumplings made from bread with spinach and beetroot, a very simple and delicious dish, served with plenty of butter, sage and grated cheese.
They taste so good.
The name, which means "priest chokers" is said to derive from the times when priests were envied because they were always guaranteed a meal and these dumplings were one of their favourite dishes which they would eat greedily until they were almost choking on them!
They clearly had good taste!
CANEDERLI
These "bread balls" are very well known nowadays
These "bread balls" are very well known nowadays, originally designed to make use of uneaten bread and left-overs in the larder.
Nowadays, they are generously flavoured with cheese and cured meat and there are even vegetable-based versions, such as those made with beetroot or spinach.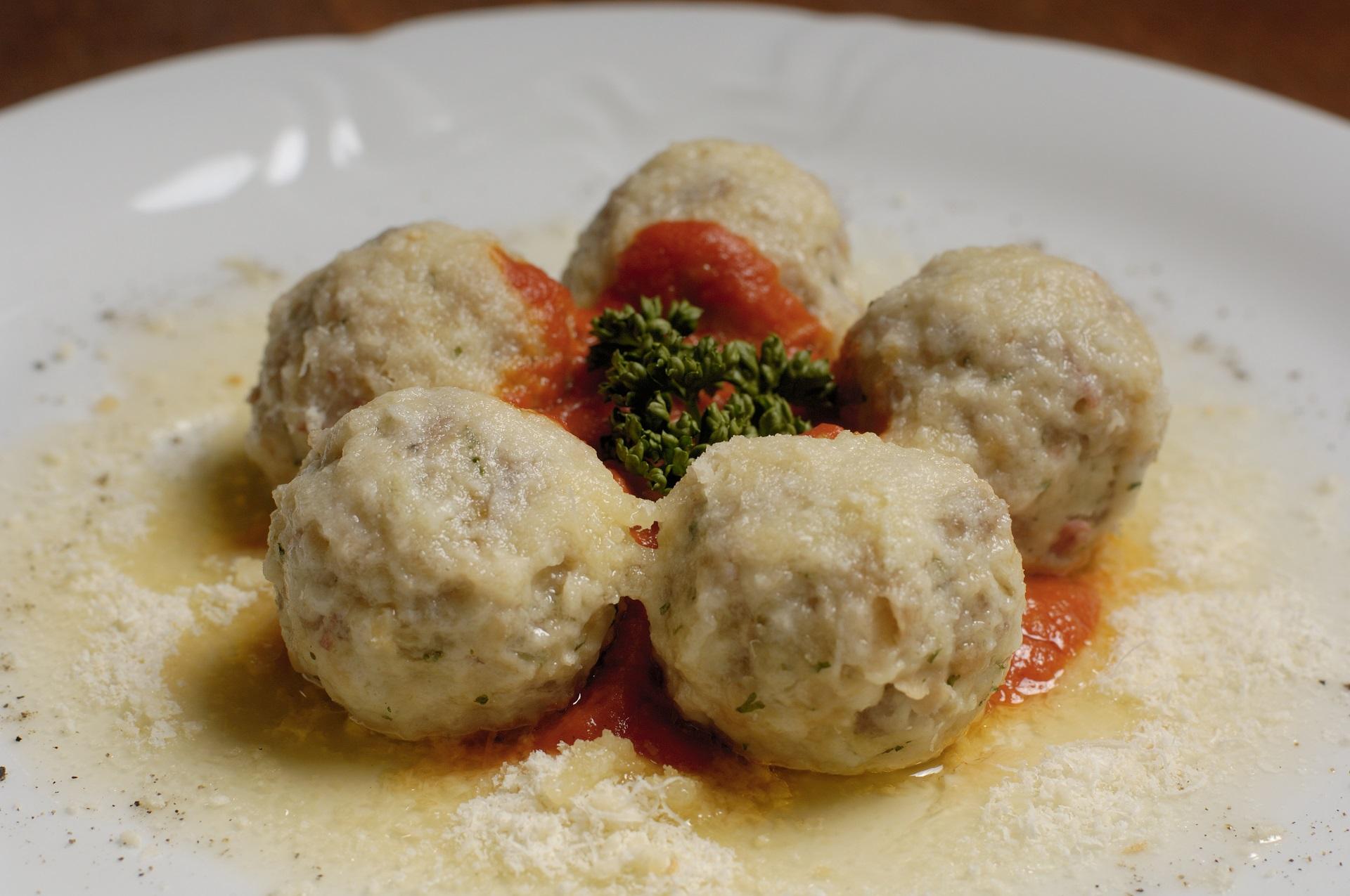 POLENTA, SAUERKRAUT AND MORE
When you think of the Italian mountains, you may not think of sauerkraut but along with polenta they are typical of the hearty food served up a warm mountain huts, along with beef stews, sausages and melted cheese.
For Trentino people, these dishes need no introduction, they can be found in every kitchen in the mountains and they never disappoint, we guarantee it!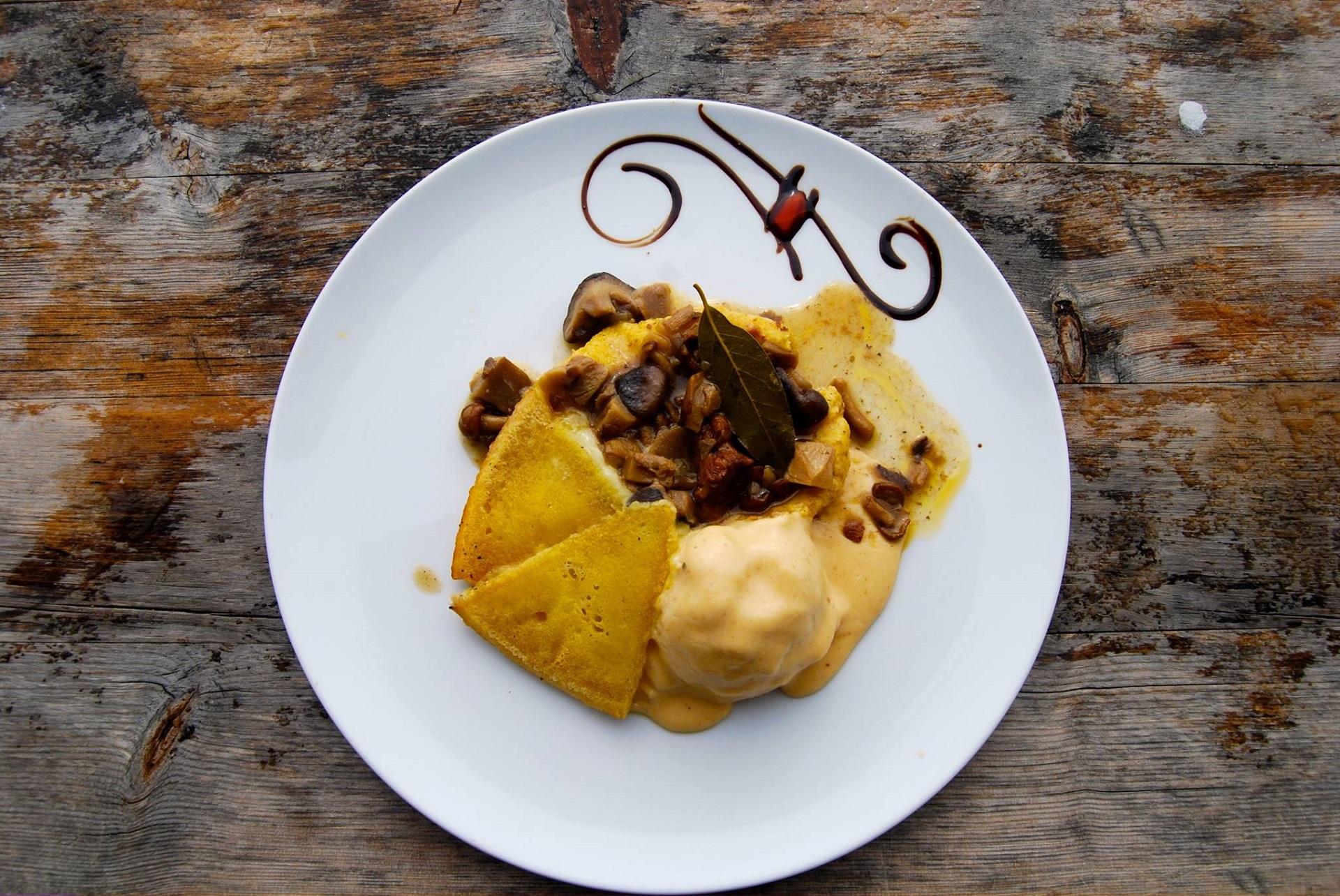 APPLE STRUDEL
Whatever you choose for your main course, leave a bit of room for dessert!
Apple strudel is a must if you visit Trentino.
A simple dish, full of apples, raisins, cinnamon and walnuts.
There are many varieties, both in terms of the pastry and the filling, but always with apples!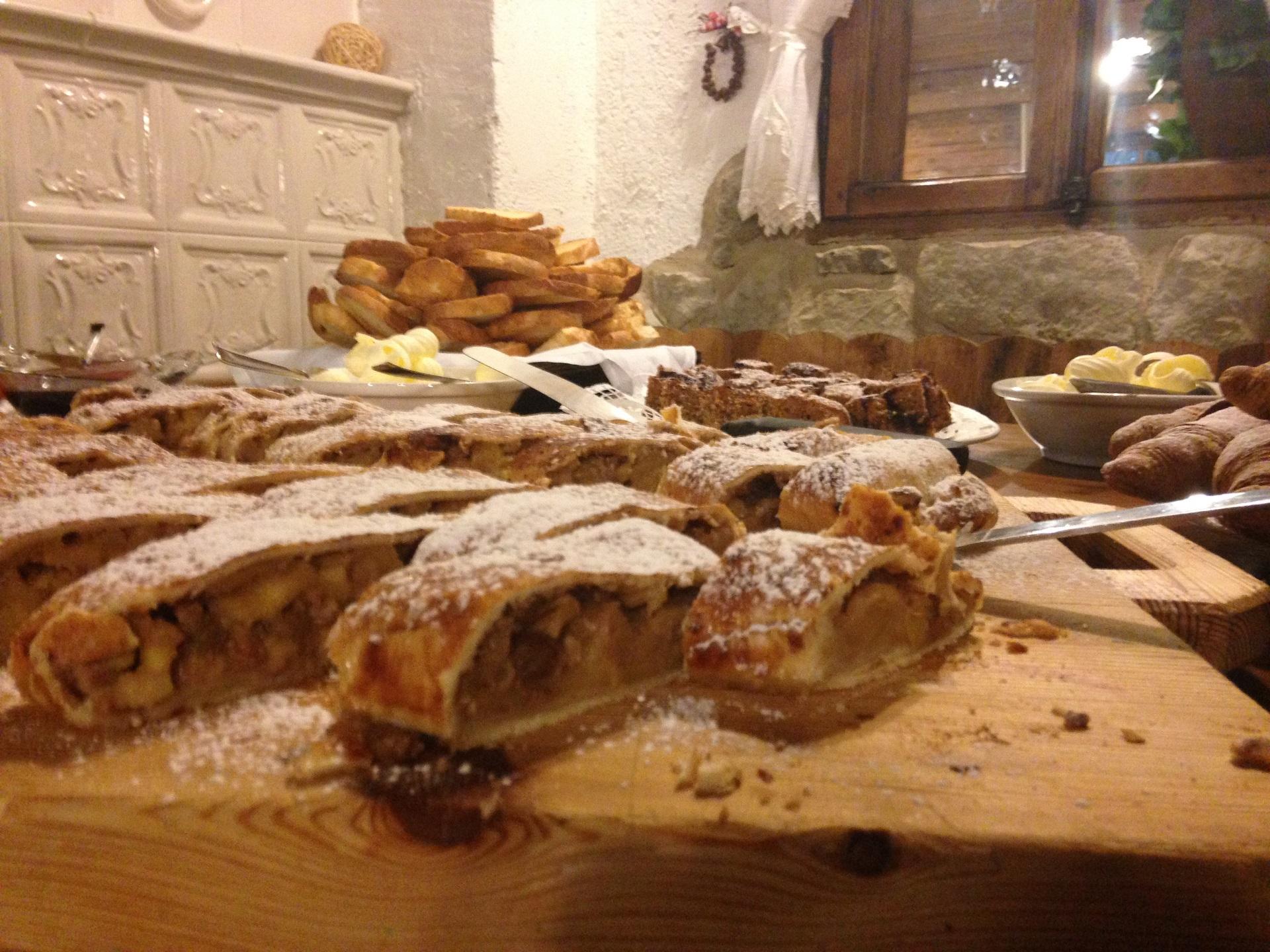 Discover the restaurants and shops where you can buy traditional local produce.
Request information