4 August - 5 p.m. Andalo Life park
Barbatangheri arrives!
The International Festival of Figure Theatre and Popular Arts returns
an event dedicated to the mythical figure of the 'Barbatàngheri', the traditional storyteller of western Trentino. A phantasmagorical character, still remembered by the elderly, tall and arched, with a white beard, dressed in dusty tailcoats, a large black hat and a stick with a silver knob. A peddler of writing paper and buttons, sacred images and spectacles, he sold his stories to children during the day and to adults in the evening, in the popular setting of the filò, often in exchange for just a glass of wine and soup, and hospitality in the barn for a night. And so, when he entered a village, word would immediately spread: the children, abandoning any activity in a flash, would flock to the cry of order: "Here comes the Barbatàngheri!!!"

The centuries-old Italian and international tradition of puppets and marionettes regained vigour and strength, seeking sap in its traditional forms and drawing new colours from modern national or international forms of theatricality.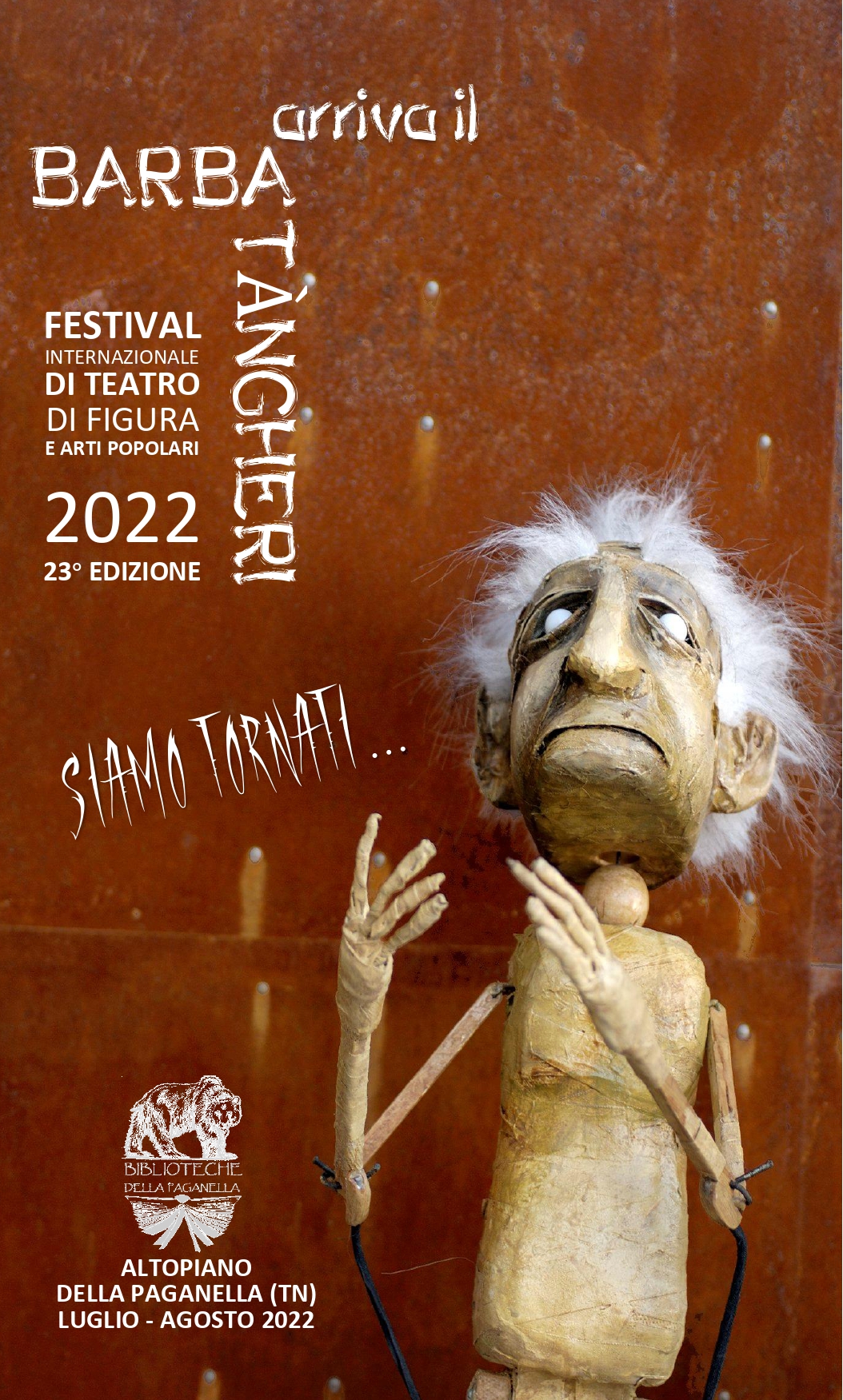 Request information